Our bedroom is our go-to place. It is the place we wake up to and the place we go back to all tired at the end of the day. It is the place that gives us maximum comfort and secureness. It has warmth, positivity, and a sense of belongingness to it that makes it our favourite place.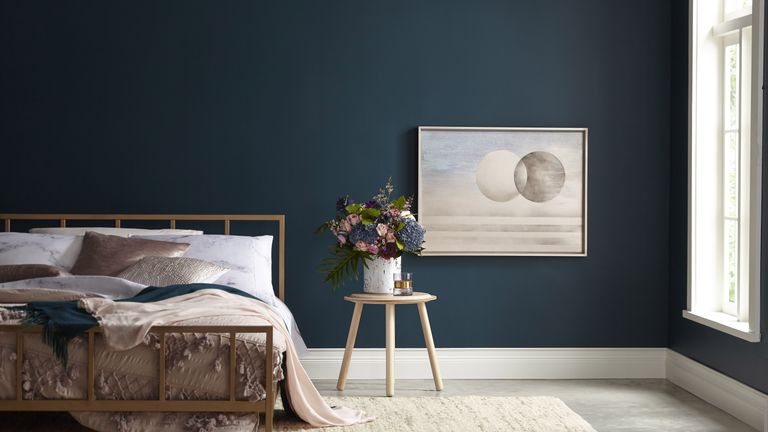 All the things that we love or adore, we often take the utmost care of them by maintaining them, decorating them, and keeping them clean and beautiful. Similarly, the bedroom being the best part of our homes, needs some pampering too.
The bedroom being a non-living structure, can be only decorated and taken care of. Therefore, a suitable painting is a perfect gift for your bedroom. There are many plus points attached to a painting kept in the bedroom which makes it the best choice for bedroom interiors.
First and the foremost reason is that paintings have a high aesthetic value. Each painting is a work of an art form that represents many things. Its abstractness shows the numerous possibilities and surprises that life has for us which cannot be seen but only understood.
Also, paintings can become our escape from reality. Sometimes we may come across paintings that throw light on our hidden dreams and desires. These paintings when hung as a wall piece on the walls of our bedroom, it gives the energy and the zest to achieve those goals.
Wall pieces and paintings on the wall are also a type of status symbol. It adds to the elegance and grace of the room and represents the well-being, happiness, and peace.
The paintings when matches the theme and tone of the bedroom, it helps to enhance its features and adds to the bedroom's value and interior.
So having a painting in the bedroom seems like an elegant and great choice to be put in intimate spaces like a bedroom.